Andreas and I were invited to speak at the inaugural Slush China in Beijing in October. Slush in Helsinki has become northern Europe's leading tech conference. The Slush team's strategy has been to offer an experience that is the opposite to that of Silicon Valley. Peter Vesterbacka, one of the founders, told us Slush doesn't want to be another copy of a typical Silicon Valley event. Instead, they decided to host the conference in Helsinki in November, when the sky is gray and the streets are covered in mud. Hence the name of the conference: Slush.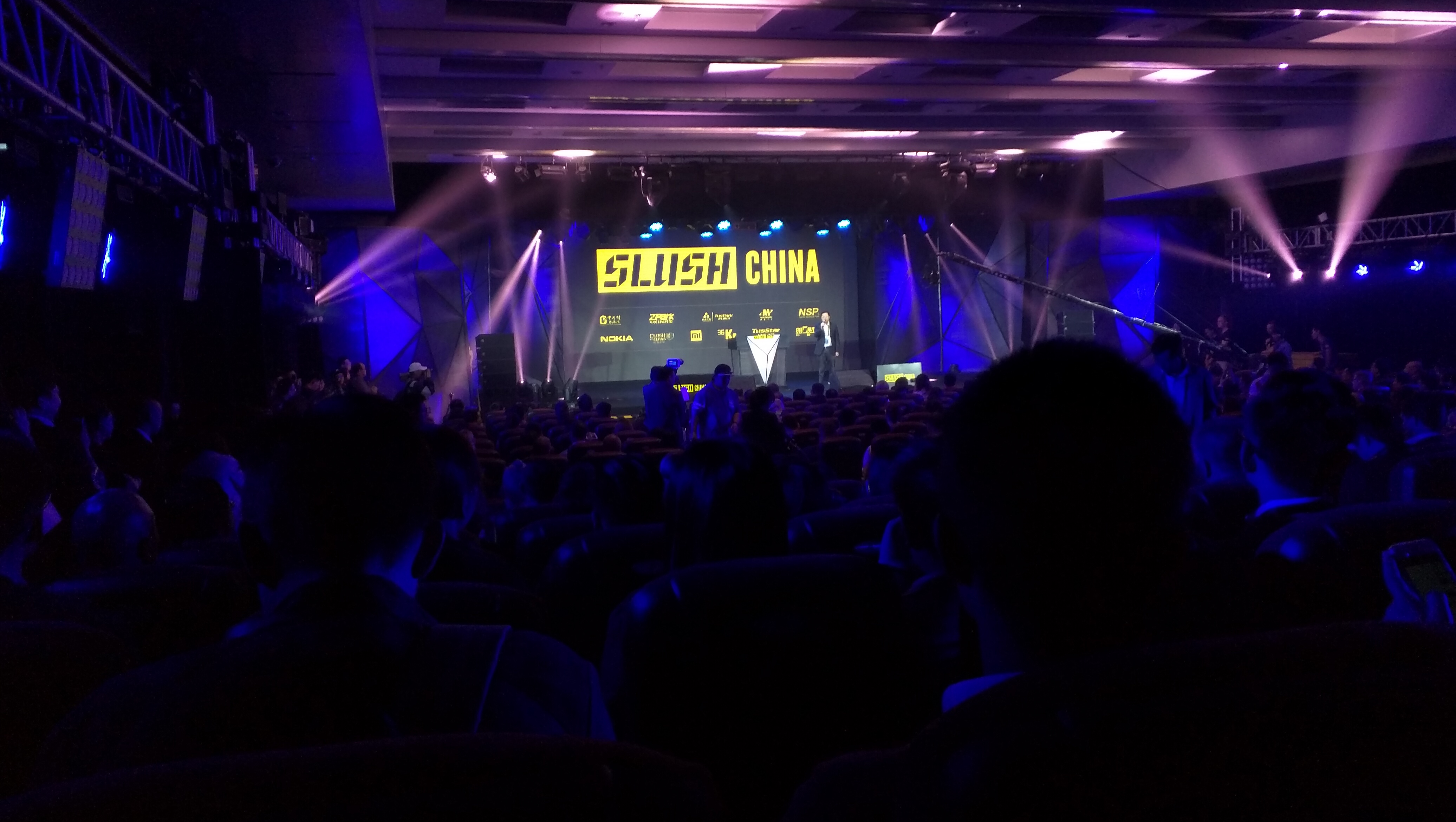 In just a couple of years, Slush has become the conference to attend in northern Europe. In April, the conference launched in Japan as Slush Asia. According to Mr Vesterbacka, it is the largest English-speaking tech conference to take place in Japan thus far. Slush continues to grow beyond Helsinki; last week Slush China debuted in Beijing. A thousand startup founders, investors and journalists gathered for a full day of talks, networking and startup pitches.
Why would a Finnish tech conference expand to Asia?
Over a steamy hot pot dinner in Beijing, Mr Vesterbacka told us that Helsinki wants to position itself as the capital of Eurasia. (They're fine letting Stockholm keep the slogan capital of Scandinavia, by the way.) Rovio, where Mr Vesterbacka served as CMO until recently and now is full-time "Mighty Eagle", has its largest market in Asia. It is also one of the few non-Chinese gaming companies that has succeeded in China, with apps, merchandise and amusement parks.
This focus on Asia is quite different from what we've experienced in Stockholm. Most of the Swedish startups we know are looking west toward Silicon Valley and US. Being in Silicon Valley makes it easier to get the leading VCs to invest, and to partner with the big tech companies to pave the way for big exits. Valuations can be higher if you have a Bay Area presence and know the right people.
The importance of the Bay Area notwithstanding, many of the biggest and fastest growing markets in the world are in Asia. As some of the Finnish companies have realized, it may be time to question the default focus on the US. The country's largest tech conference launching new conferences in Japan and China certainly helps Finnish companies discover and conquer these markets. At Slush in Beijing several startups based in Finland launched their product in China, and many Finnish entrepreneurs were in Beijing to learn, network and to do business. The conference started with a keynote presentation, partly in Chinese, by Risto Siilasmaa, founder of F-Secure and chairman of Nokia. That sends a strong signal of the importance of China for Nokia and Finnish industry.
Maybe the Go West of Stockholm needs to be supplemented by the Go East of Helsinki?